The owner, Jeffrey Luzim, CPA has been providing tax and accounting services to small businesses and individuals for over 25 years. He has been a member of the AICPA since 1995. He received a Bachelor of Science degree in Accounting from Brooklyn College of the City University of New York. In his senior year, Jeffrey was captain of the Brooklyn College Baseball team.
He has worked in both public and private accounting firms as well as in the computer software industry. He can provide you with the practical guidance and expertise needed to grow your business.
In addition to Jeffrey, the current staff  consists of 7 tax professionals of which 3 are CPA's and the others have advanced degrees and over 15 years of tax preparation experience. Our support staff consists of 3, high quality "people person" individuals.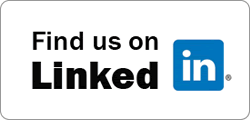 Results
We work with you on a personal level to determine the best solutions for your unique needs, then leverage our seasoned expertise to achieve the best possible results.
Relationships
We are your trusted partner in success. Our firm is large enough to offer a full range of professional services at a fair price, but small enough to give you the individual attention that you deserve.
Relief
Rest assured that when a need arises, our firm is ready and capable to handle everything for you so you can focus on what matters most to you.